about

IIIT-Hyderabad

The International Institute of Information Technology, Hyderabad (IIIT-H) is an autonomous university founded in 1998. It was set up as a not-for-proft public private partnership (NPPP), and is the frst IIIT to be set up (under this model) in India. The Government of Andhra Pradesh lent support to the institute by grant of land and buildings. A Governing Council consisting of eminent people from academia, industry and government presides over the governance of the institution.

IIIT-H was set up as a research university focused on the core areas of Information Technology, such as Computer Science, Electronics and Communications, and their applications in other domains. The institute evolved strong research programmes in a host of areas, with computation or IT providing the connecting thread, and with an emphasis on the development of technology and applications, which can be transferred for use to industry and society.

IIIT-H is organized as research centres and labs, instead of the conventional departments, to facilitate inter-disciplinary research and a seamless fow of knowledge within the Institute. Faculty assigned to the centers and labs conduct research, as well as academic programs, which are owned by the Institute, and not by individual research centers.

The Institute combines pioneering research with top class education. An innovative curriculum allows the student fexibility in selecting courses and projects. Students, even at the undergraduate level, get to participate in ongoing research and technology development - an opportunity unprecedented in India. The Institute also runs a unique human values programme at the undergraduate level.

For directions to IIIT-Hyderabad, please click here To know more about the Institute, please click here.

conference

Venue

New Science Block
Goa University Campus
Taleigao Plateau,
Goa, India, 403206
http://www.unigoa.ac.in

latest

updates

14th December 2014

Hotel Sea View and Old Guest House accommodation list

14th December 2014
Updated: Main conference schedule and pre & post conference tutorials and workshop schedule

14th December 2014
Directions help

12th November 2014
Accepted papers for NLPTools Contest
11th November 2014
Shortlisted papers for Student Paper Contests.
11th November 2014
iDravidian' 2014: Symposium on NLP for Dravidian Languages will be held on 17th December, 2014, at Goa University, co-located with ICON 2014.
8th November 2014
Updated list of accepted papers
30th October 2014
Tutorial and workshop schedule.
20th October 2014
20th October 2014
sponsors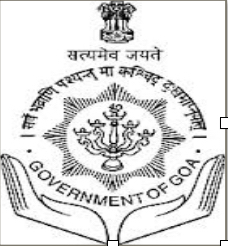 organisers