welcome

to ICON 2014

The Eleventh International Conference on Natural Language Processing (ICON-2014) will be held at Goa University, Goa, India during December 18-21, 2014. The ICON conference series is a forum for promoting interaction among researchers in the field of Natural Language Processing in India and abroad. The main conference is on December 19-20 2014. This will be preceded by one day of pre-conference tutorials/workshops on December 18, 2014 and post conference tutorials/workshops on December 21, 2014.

ICON proceedings will be indexed in ACL Anthology. ACL Anthology is a digital archive of research papers in Computational Linguistics for major international conferences under the control of Association for Computational Linguistics (ACL) which is a major association in CL.

paper

Topics

Papers are invited on substantial, original and unpublished research on all
aspects of Natural Language Processing, with a particular focus on languages,
issues, and applications relevant to India. The areas of interest include, but
are not limited to:


Morphology	            Parsing
Phonology	            Word Sense Disambiguation
Syntax	            	    Machine Translation
Semantics 	            Information Retrieval
Discourse 	            Text Summarization
Pragmatics	            Question Answering
Statistical methods         Dialog Systems
Knowledge-based methods     Performance Evaluation
Annotated Corpora 	    Acoustic-phonetic analysis
Language Learning           Speech recognition and synthesis 
Lexical Resources 	    Spoken language understanding
POS tagging                 Spoken language databases   
Ontology 	            Spoken data mining 


Special Track
* Natural Language Software Engineering
* Linguistic Engineering
Position Papers
* A paper which expresses an opinion or point of view affecting the field.
Paper Submission Link
call for

Tutorials/Workshops

Proposals are invited for pre-conference tutorials/workshops. Tutorials/Workshops can be of half-day or full-day duration. The proposal should be presented in the form of a 200 word abstract, one page topical outline of the content, description of the proposers and their qualifications relating to the tutorial content.

Workshops on Linguistic aspects of South Asian Languages are also welcome.



Paper Submission Link
nlp tools contests

at ICON 2014

The ICON 2014 tools contest is on on Statistical Machine Translation in Indian Languages(IL).

Machine translation (MT) is the process of encoding the syntactic and semantic information of a source language text into a target language. In past two decades, MT has shown very promising results particularly using Statistical Machine Translation (SMT) especially for English and other European Languages. However, its effectiveness in translating sentences within Indian Languages (IL) and between English and Indian languages needs to be explored further. The NLP tool contest in ICON 2014 aims to collectively explore the effectiveness of SMT while translating within ILs and between English and ILs.

student paper contests

at ICON 2014

ICON-2014 announces STUDENT PAPER COMPETITION in two tracks:
Track I : NLP (All areas)
Track II : Linguistics (Morphology, Syntax and Semantics)
Papers may be submitted under the link on the web page. Prizes will be awarded in each track for up to two papers based on original work carried out.


Paper Submission Link
important

Dates

The following are key dates for ICON 2014:
Paper submission deadline
Paper acceptance notification
Camera ready copy due
Tutorial/Workshop proposals due
Tutorial acceptance notification
NLP Tools Contest registration deadline
Student Paper Competition submission deadline
Aug 18 2014
Oct 25 2014
Nov 05 2014
Aug 20 2014
Aug 31 2014
Aug 18 2014
Aug 18 2014
conference

Venue

New Science Block
Goa University Campus
Taleigao Plateau,
Goa, India, 403206
http://www.unigoa.ac.in

latest

updates

14th December 2014

Hotel Sea View and Old Guest House accommodation list

14th December 2014
Updated: Main conference schedule and pre & post conference tutorials and workshop schedule

14th December 2014
Directions help

12th November 2014
Accepted papers for NLPTools Contest
11th November 2014
Shortlisted papers for Student Paper Contests.
11th November 2014
iDravidian' 2014: Symposium on NLP for Dravidian Languages will be held on 17th December, 2014, at Goa University, co-located with ICON 2014.
8th November 2014
Updated list of accepted papers
30th October 2014
Tutorial and workshop schedule.
20th October 2014
20th October 2014
sponsors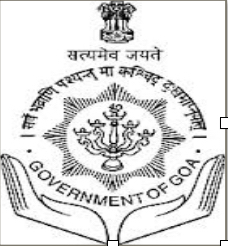 organisers